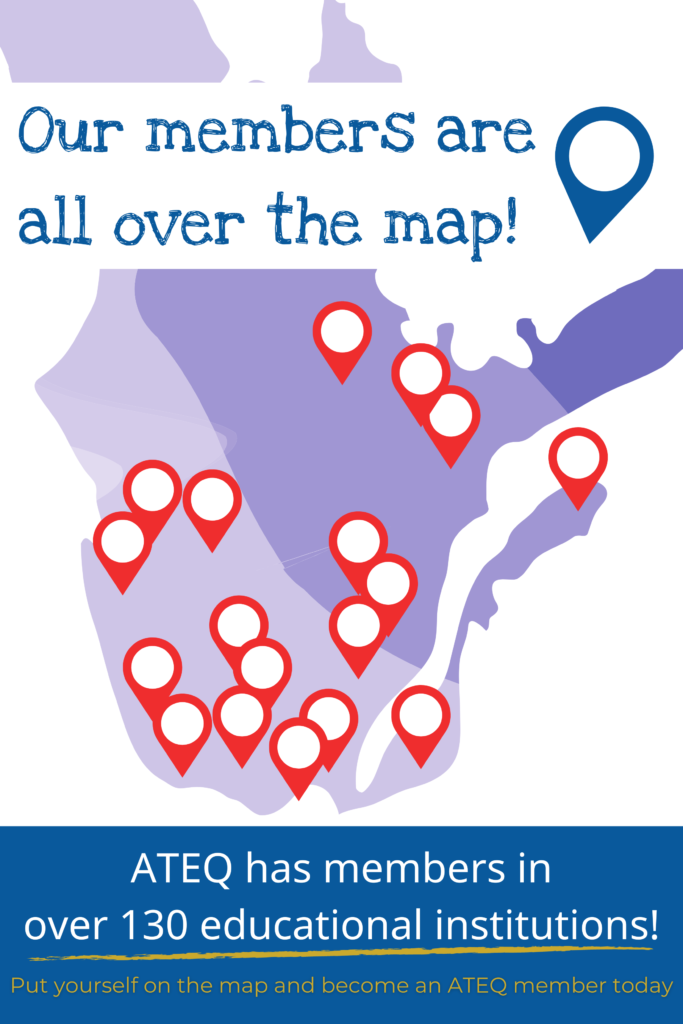 Become a Member Now!
With membership you:
Are connected to a network of vibrant, creative and innovative teachers – just like you!
Have access to a variety of pedagogical resources on our website, including downloadable teaching unit plans created by leading ELA practitioners;
Can borrow our travelling Book Trunks;
Can apply for GET Grants to support your classroom projects;
Can read our online journal ELA Today;
Receive reduced rates for our Springboards conference and other ATEQ-sponsored events;
Are represented on a variety of consultative committees for English Language Arts in the province of Quebec.
Please log in if you are an active member, or register to become one!