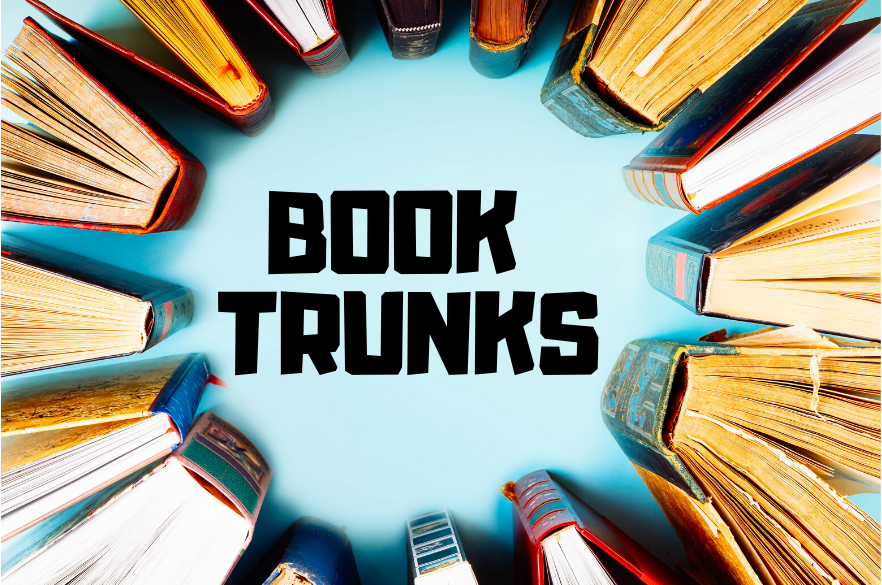 These book trunks are traveling resources for teacher development centered on different themes. Try it before you buy it! The rules:
Trunks are for professional development use only. Not for student use.
There are 4 borrowing periods:
Sept. 1 to Oct. 31
Nov. 15 to Jan. 15
Feb. 1 to March 31
April 15 to June 15
The borrowing period factors in the time to ship it to you and the time to return it. So you will in fact only have the trunk for a period of approximately 5 weeks. This window must be respected in order to allow other members to access the trunks, and for ATEQ to ensure all the materials are returned and in good condition in between shipments.
This is the updated list of trunks that are now available to borrow:
Poetry Picks 
The Write Trunk 
All Young Adult 
Residential Schools & Resistance 
Reluctant Readers 
Genre Picks 
Early Literacy 
Elementary Strategies 

War and Survival 
Non-Fiction 
Discussing Anti-Racism (Elementary)
Discussing Anti-Racism (Secondary)
LGBTQ+ Picks
Additional LEARN Resources Related to Literacy Trunks
Elementary pre-service teachers in Melanie Stonebanks' EELA Methods course have created virtual trunks which can be accessed by following these steps:
Log into LEARN
On My LEARN Homepage, click Go beside Learning and Community Portals (Sakai)
If you are a member of more than one community, choose ELA_ATEQ at the top
Click on Resources in the left side bar
Click on the file folder marked ELA
Select the Literacy Trunks McGill folder and you will find them all inside