2021-2022 Marjorie Gawley Award recipient: Zelia Carnevale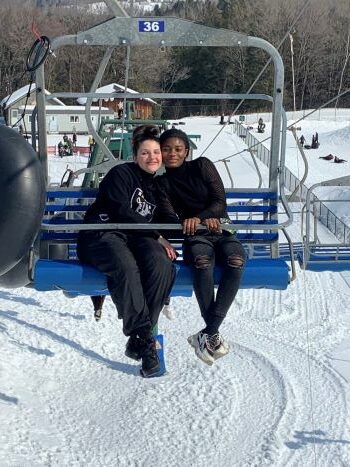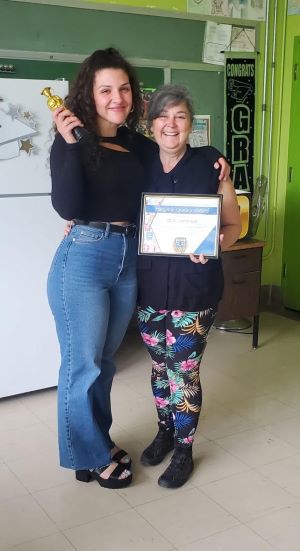 This year's recipient of the Marjorie Gawley Award is Zelia Carnevale, a fourth year student at McGill who recently completed an internship at Perspectives II High School in Montreal. Zelia chose to intern at Perspectives II because she wants to work with at-risk youth and has personally experienced how a teacher can inspire and change the course of a person's life. As teacher, Zelia is diligent at forming authentic and meaningful bonds with students and has proven her commitment to the EMSB Outreach community by preparing several students for the EMSB Speak Up! Spoken Word Competition as well as an end-of-year performance at James Lyng High School.
The ATEQ Board wishes to congratulate Zelia for receiving the award and wishes her nothing but success in the future.
---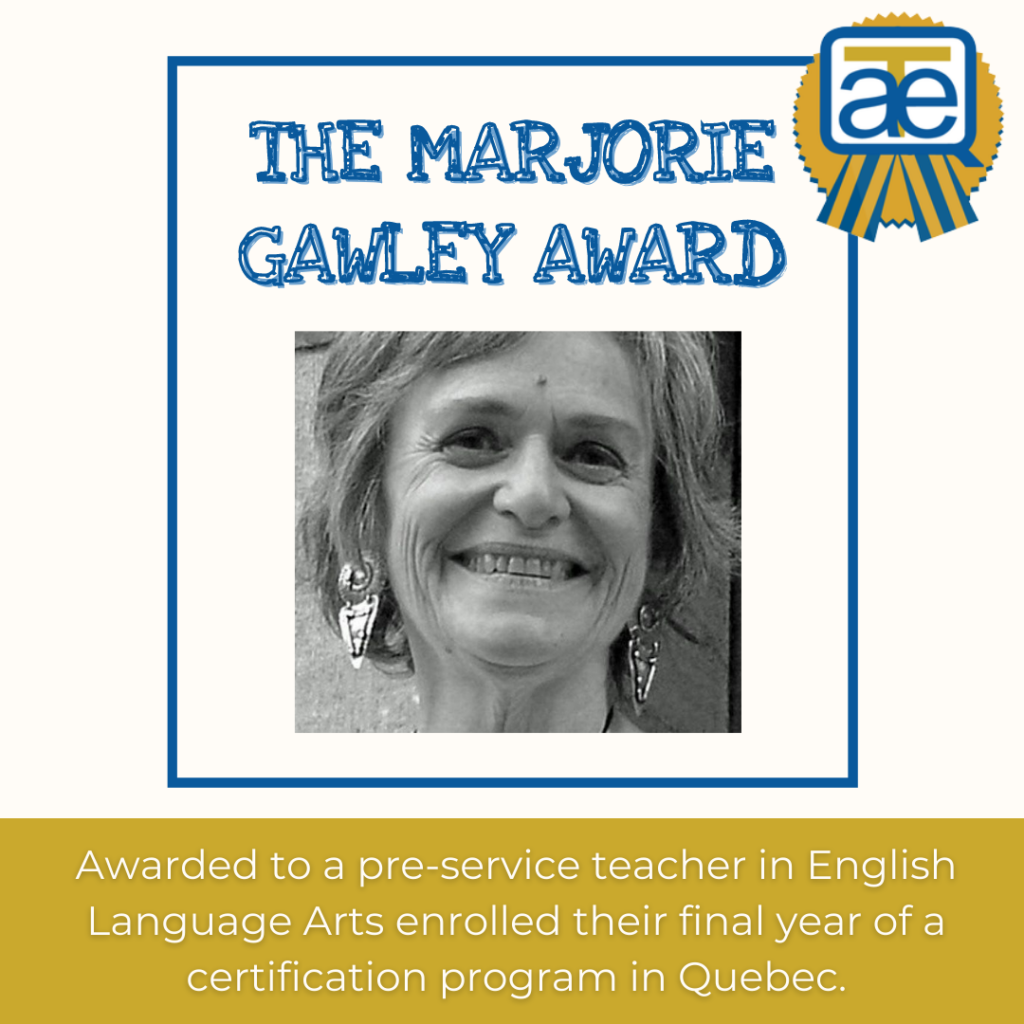 About the Marjorie Gawley Award:
This award is a bursary for pre-service teachers in the final year of their certification program in either Early Childhood, Elementary or Secondary education, and who are training to teach English Language Arts (ELA). There are two bursaries available, each of $500; typically, one bursary is awarded at the primary (K-6) level and the other at the secondary level.
Marjorie Gawley was an outstanding educator and pedagogue who gave Quebec teachers their first ELA curricula in the early 1980s. She believed in the highest standards of excellence in the teaching of ELA. She is also remembered for her commitment to the educational community she served; Marjorie founded our annual English Language Arts conference, Springboards​, sat on the Board of Directors of ATEQ together with numerous other professional organizations, and worked closely with ELA teachers and teacher educators throughout her career. She was a passionate crusader for the creation of teaching communities, the importance of dialogue among educators, and the right of every student to an education that opened up possibilities for them to realize their dreams.
CRITERIA
Candidates must demonstrate excellent leadership skills in their pre-service program. The leadership qualities deemed most desirable are those that demonstrate a commitment to enriching the professional lives of their fellow students and the environment in which they are pursuing their degree.
NOTES
ATEQ reserves the right to withdraw the bursary, in whole or in part, in any given year, should suitable candidates be lacking. As well, ATEQ reserves the right to choose to award the bursary to two K-6 or secondary pre-service education students rather than splitting the bursaries between K-6 and secondary should the suitable candidates merit such a decision.
Submit a Nomination