2021-2022 John Gaw Award recipient: Colin Throness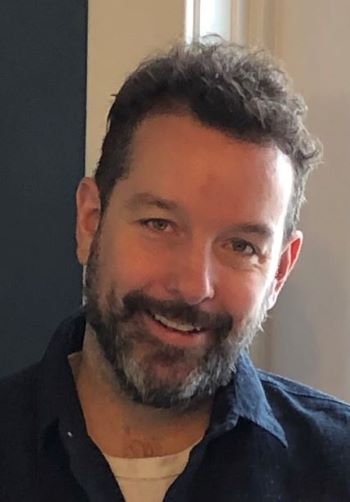 This year's recipient of the John Gaw Award is Colin Throness, who is an MA student at Concordia University, in Creative Writing, as well as a local writer, Project Manager & Drop-Out Prevention Facilitator and teaches at a number of EMSB Outreach schools. Colin was nominated for the John Gaw award because he has demonstrated leadership in the English Language Arts community in numerous ways. On top of being a basketball coach for Alternative United, Colin offers creative writing workshops, co-ordinates the annual Alternative United Writing Competition and he edits and publishes the annual EMSB Outreach Anthology. Through his work on the anthology, Colin:
*collaborates with ELA teachers to help motivate students to try their hand at writing;
*finds guest judges from the local literary community to judge student work based on the annual theme;
*provides prizes to honour student writing
*organizes the publication and launch of the book at the end of each school year
The ATEQ Board wishes to congratulate Colin for receiving the John Gaw Award and would like to honour his leadership and dedication to both young student writers as well as the wider ELA community.
---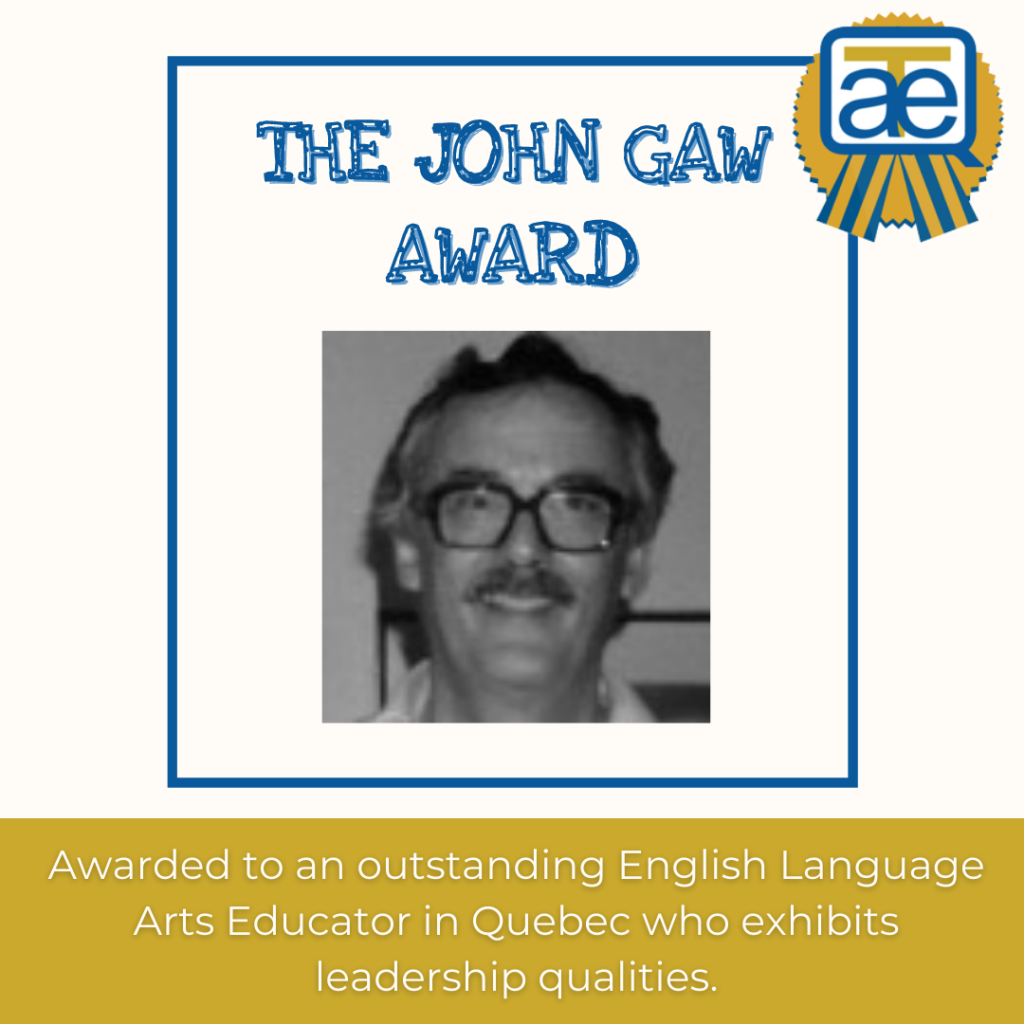 About the John Gaw Award:
John Gaw was the first English Language Arts Coordinator of Curriculum at the then Department of Education in Quebec City. John was a personable man with a great sense of community and an equally generous vision for the future. His leadership was vital in supporting the Association of Teachers of English of Quebec (ATEQ) through the 1960s and 1970s, and he played a key role in the founding of ATEQ's annual conference, Springboards. John believed in the importance of collaboration and, to that end, involved classroom teachers, school boards and university administrators, as well as teachers' unions, in the shaping of government policies for the teaching of English Language Arts. John's leadership style was to lead by example. The JOHN GAW AWARD honours his vision and leadership within the ELA community as it is presented to an outstanding English Language Arts educator in Quebec who exhibits the following leadership qualities:
A leadership which has shown collaboration and collegiality
A leadership which has required planning, organization and perseverance
A leadership which has shown openness, perception, flexibility and honesty
Submit a Nomination