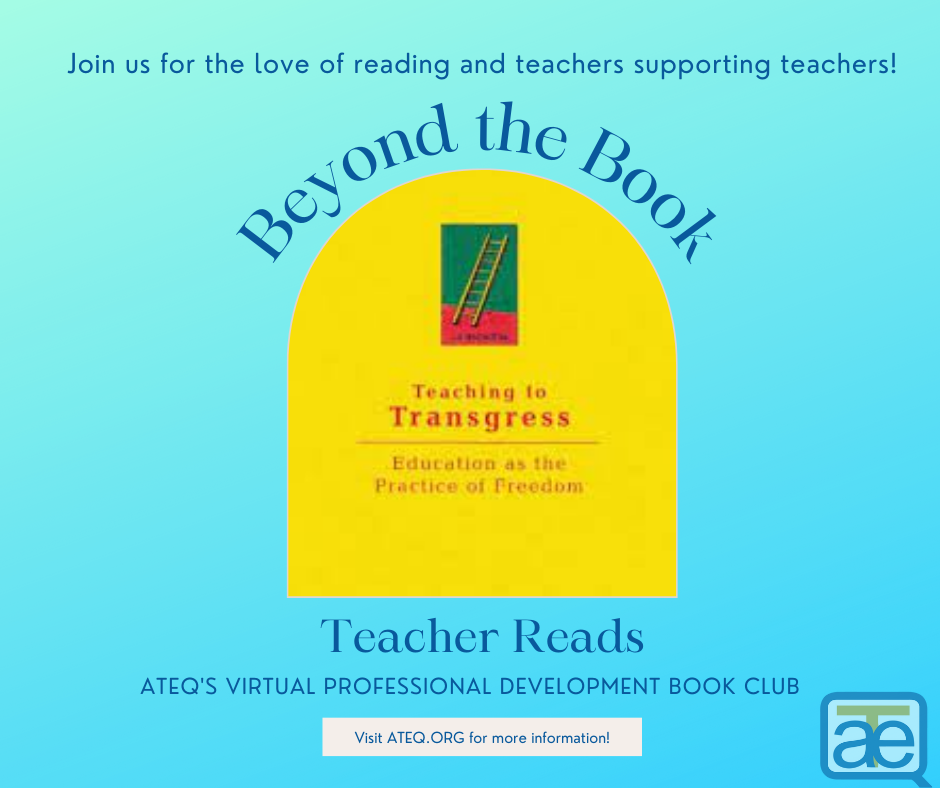 ATEQ Book Club
Join us for our first ever professional book club where we will gather together online to read and discuss Teaching to Transgress: Education as the Practice of Freedom by bell hooks.
ATEQ's book club is open to educators of all levels throughout Quebec/Canada and will meet virtually on Wednesdays at 7:30 PM starting January 11th.
Interested in joining us? Please email info@ateq.org to sign up!
Want to see what else we're up to? Like us on Facebook and follow us @ATEQ.QC on Instagram to stay up-to-date with all ATEQ news and events.
Archives
Programs and workshop resources from past Springboards are available for ATEQ members only. Please log in if you are an active member, or register to become one!